50th Independence Decoration Competition
In celebration of the Bahamas' 50th year of Independence, the Grand Bahama Port Authority Limited, in partnership with the Ministry for Grand Bahama, invites all businesses and residents to participate in the 50th Independence Decoration Competition.

---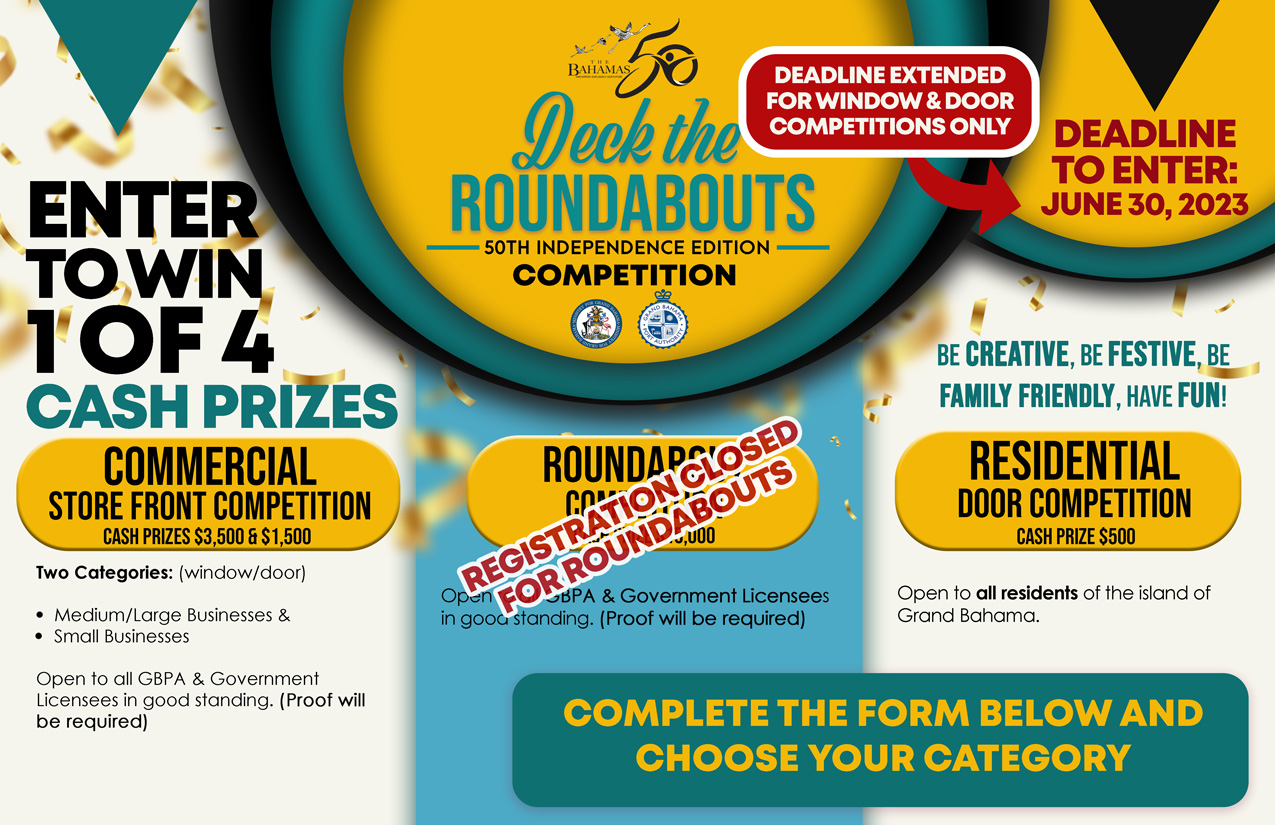 Criteria
Each applicant's visual presentation will be judged in accordance with the categories below:
STRENGTH OF OVERALL PRESENTATION (25 POINTS)

Cohesive decorative expression
Clear understanding of materials to be use

EXPERIENCE WITH SIMILAR LARGE SCALE HOLIDAY DECORATIONS (25 POINTS)

Quality and scale of decoration design

INNOVATIVE, CREATIVE APPROACH TO DECORATION DESIGN (20 POINTS)
BEST USE OF SPACE WITHIN THE ROUNDABOUT (15 POINTS)
BEST DECORATION THEME (15 POINTS)
All interested applicants will be required to present a visual presentation of the proposed decorations. All presentations will be held at a TBD date. At this time the scale of decorations and use of roundabout space should be depicted in presentation.
---
Click Here to see the Holiday Decorating Contest Rules & Instructions
---
Registration for this competition has closed