Sarah St. George
Vice Chairman, GBPA
+1 242-350-9091
atoote@gbpa.com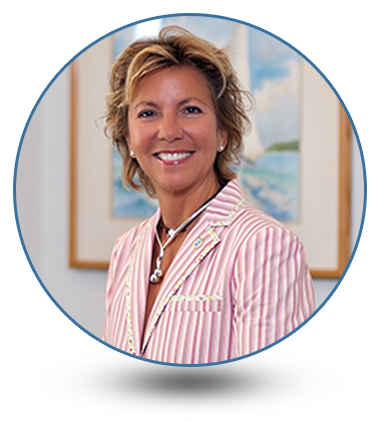 Sarah St. George, daughter of the late Edward St. George, now sits as Vice Chairman of The Grand Bahama Port Authority and Group of Companies. Like her father, the former Chairman of the GBPA Group, she is well studied in the areas of Business, Finance and Law and brings with her a wealth of knowledge and experience, as well as a passion for the future development and growth of the City of Freeport and Grand Bahama Island.
Miss St. George, a Business Executive has capitalized on opportunities throughout her professional career, to work with some of the most prestigious financial firms in the United States.
Miss St. George attended the College of Law in London and in 1976 was called to the London Bar Association as a Barrister in the United Kingdom, and member of the Inner Temple, Inns of Court. Thereafter, Sarah went on to work as a trainee analyst and OTC stock trader with Allen & Co. of New York from 1977 – 1978.
Expanding her professional expertise to the fields of International Markets and Financial Services; following her tenure with Allen & Co. Sarah moved on to work as a Commodities and Futures Trader at Drexel, Burnham & Lambert on Wall Street in New York, from 1978 – 1980. While there, she passed the New York State exam achieving status as a New York State Certified Trader.
In 1980, she joined JP Morgan New York. Miss St. George began her tenure with the financial conglomerate as a member of its lending team responsible for large multinational corporations such as General Foods and General Motors. Following a transfer to JP Morgan's International Financial Management Division, she was promoted to Vice President in 1984.
Amongst her many interests, Miss St. George was a Contributing Editor to Tatler Magazine in London, and Executive Producer of a BBC documentary on The Kingdom of Bhutan. Despite a grave boat accident in 1973, she remains a keen swimmer and has taken part in the BASRA 2km swim and Conchman Triathlon. In her leisure time, Miss St. George enjoys music, art, interior design and travelling. She plays the piano and has produced popular classical concerts in Europe and one in Grand Bahama. She is fluent in French and also enjoys dogs and horses, a love nurtured by her grandfather William Hill and her late father Edward St George.