Henry St. George
Vice President, GBPA
+1 242-350-9012
nstuart@gbpa.com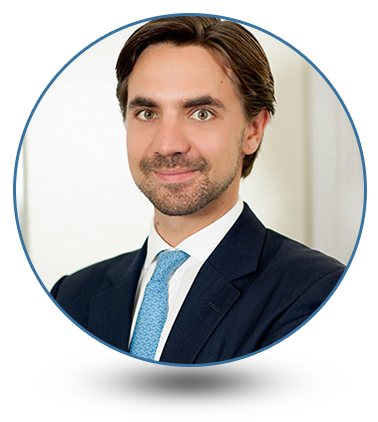 Henry St. George was appointed as Vice President of The Grand Bahama Port Authority, Limited (GBPA), in March 2012 and is responsible for the group's Business Development functions. Mr. St. George also serves on the Board of Directors for GBPA, Port Group Limited (PGL) and The Grand Bahama Development Company (GBDEVCO).
Upon receiving his BA from the University on Newcastle, Mr. St George embarked on a career in finance starting in New York at investment bank Brown Brothers Harriman, the largest privately owned bank in the world. There he developed a passion for deal structuring, which saw him progress to Hawkpoint Partners in the UK, a leading independent corporate finance advisory firm. At Hawkpoint he advised on numerous M&A transactions in a diverse array of sectors, including: Oil & Gas, Real Estate, Financial Services and Technology. He is also a Certified Corporate Financier by the Chartered Institute for Securities and Investment (CISI).
Having spent the early part of his life in Freeport and having lived there intermittently throughout his formative years, Grand Bahama is in his DNA. Mr. St. George is an active supporter of the Grand Bahama Children's Home and the Beacon School. Mr. St George is also an investor in the technology sector and a racehorse owner.