Nakira Wilchcombe
Vice President, Building & Development Services
+1 242-350-9158
nwilchcombe@gbpa.com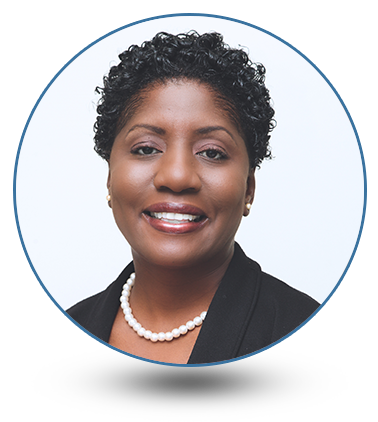 Nakira Wilchcombe hails from the island of New Providence. She has worked in the environmental and development arena for over 20 years.   She began her career in earnest at the Bahamas Environment, Science and Technology (BEST) Commission.  While at the BEST Commission, she was directly involved in advising the Government on the environmental feasibility of major development projects and prescribing the necessary compliance requirements.   At BEST she was also instrumental in facilitating the administrative and technical obligations of The Bahamas to a number of multilateral environmental agreements of the United Nations.
In her professional journey, Nakira moved to Grand Bahama in 2006, where she began her employ with the Grand Bahama Port Authority, Limited (GBPA), serving as the company's first Environmental Manager.  In this role she was influential in the birth of the Keep Grand Bahama Clean initiative, where her love for the environment has allowed her to work closely with children, community, and business groups to champion the cause of keeping one's surroundings clean.   She was promoted to the Director of the Building and Development Services Department in 2017 and now serves as Vice President, Building and Development Services.   She also serves as an Adjunct Professor at the University of The Bahamas.
Her interests are in the areas of sustainable planning and development, regulatory compliance, and policy formation. She is a contributing author/editor to a number of publications and reports such as:  The Bahamas Environmental Handbook (2001), National Assessment Report on the Implementation of Agenda 21 (2002); Road Map for Science and Technology (2004); National Climate Change Policy (2004); and the Global Environmental Outlook: Bahamas' State of the Environment Report (2005).  In recent years she has embarked on her own personal project, authoring a book entitled "A Mother's Legacy, a Daughter's Treasure".  Mrs. Wilchcombe is a graduate of the College of The Bahamas (COB), where she obtained an Associate degree in Biology and Agriculture.  She went on to receive a Bachelor of Science Degree in Plant and Soil Science/Agronomy and a Master of Science Degree in Environmental Science from Tuskegee University and a Master of Science Degree in Environmental Resource Management, from Florida Institute of Technology (FIT).  She is also a member of the Chartered Institute of Water and Environmental Management.