Derek Newbold
Chief Investment Officer
+1 242-350-9018
dnewbold@gbpa.com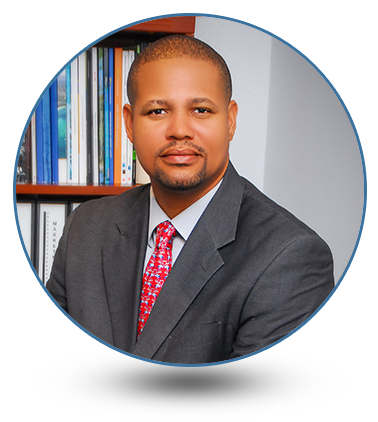 Holding a Master's degree in Business Administration, with a specialization in business strategy, and certifications from the Ivey School of Business and Wharton School at the University of Pennsylvania, Derek Newbold is a business executive with demonstrated leadership experience in numerous corporations and industries.
After an eight-year career in banking, he joined Hutchison Port Holdings (HPH), a subsidiary of the multinational conglomerate, Hutchison Whampoa Limited (HWL) based in Hong Kong. At Hutchison Port Holdings, he held a number of different positions, including Terminal Planner, Commercial Officer, and Sales and Marketing Manager for the Freeport Harbour Company, Grand Bahama Airport Company, Freeport Container Port, and Sea Air Business Centre.
As a serial entrepreneur, he is the proprietor of several business ventures on several islands in The Bahamas, spanning several industries. His passion for entrepreneurship and business made him an exceptional candidate to develop and lead the Grand Bahama Port Authority's Business Development department, which he was tasked with on joining Port Group of Companies in 2009. Since joining the team, he has been the architect behind the development and branding of the internationally recognized Invest Grand Bahama campaign, and the visionary behind initiatives such as the Invest Grand Bahama Small Business Bureau, My Grand Bahama Campaign, Contact Centre Education Initiative, the Business Diversity Waiver, Micro Business License, and various grant programs. Newbold also orchestrated Freeport's winning of the 2016 Best Free Trade Zone award, beating out 60 other Free Zones.
In his current capacity as Chief Investment Officer (CIO) at the Grand Bahama Port Authority, Limited, he is responsible for research and analysis, management of the Customer Relations and Business Development departments, marketing and promotions and investor programs for international and domestic investors through the GBPA promotional arm, Invest Grand Bahama.
He is the President of the Kingdom Business Empowerment Network (KBEN) Freeport and is married to Harveyann Newbold and they are the proud parents of Hannah and Skye.