Philcher Grant
Chief Operating Officer, Public Affairs and GBUC
+1 242-350-9000
pgrant@gbpa.com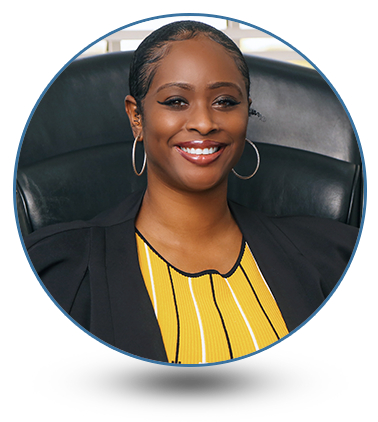 Philcher Grant, Chief Operating Officer for the Grand Bahama Utility Company and Public Affairs, joined the company on January 13, 2020 as Director of Group Corporate Affairs and since then, her portfolio has expanded to include disaster restoration planning, metering, billing, call center administration and regulatory compliance. She has responsibility for overseeing the Grand Bahama Utility Company, Government Relations, leading engagement plans and initiatives with key stakeholders, communications, hurricane preparedness and serves as a member of the Regulatory Committee. She has over 15 years of communication, asset management and utility operation experience.
Ms. Grant is a member of Sigma Gamma Rho Sorority Inc. as well as Women United Northern Bahamas. She also serves as Vice Chairman on the Board of Directors of Vessels of Purpose Elite; a nonprofit organization geared towards girl empowerment and is a proud member of the Order of Eastern Stars, Prince Hall Affiliated.
She has served her country with distinction in concurrent appointments as a Director on the Bahamas Development Bank Board and Director on the National Insurance Board for two-year terms, respectively. Ms. Grant is a proud alumna of Sunland Baptist Academy and holds a Bachelor of Science Degree in Communications. Ms. Grant is a daughter of the soil in Grand Bahama and has one son, Adari Grant.